24/02/2020
Over the last few weeks, a number of hard workers have cleared tonnes of timber from the church block. We're gradually reducing the pile of wood so that we can start the next stage. A good deal of the wood was donated to locals for firewood. Thanks to everyone for their help.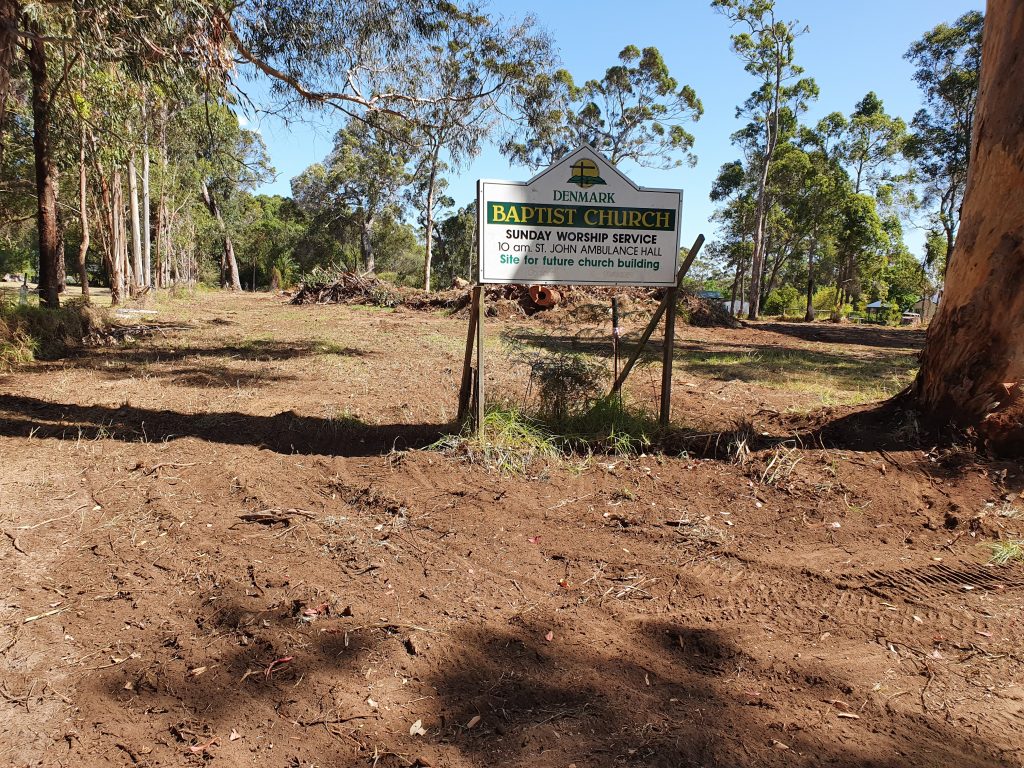 More photos and videos on Facebook
28/10/2019
Site preparation at the Church Block (987 South Coast Highway) has been happening for the past 2 weeks. Thanks to Roderick's Tree Lopping from Denmark and Paul from Manjimup for their expertise. The next step is to submit the architect's plans to the Denmark Shire Council and then to obtain a building permit.